Our platform is user-friendly, you only have to remember these 4 easy actions :
Like :
By clicking on the thumb-up "👍" button, you express your interest in the offer.
NB : The job manager will receive a notification to encourage first communication.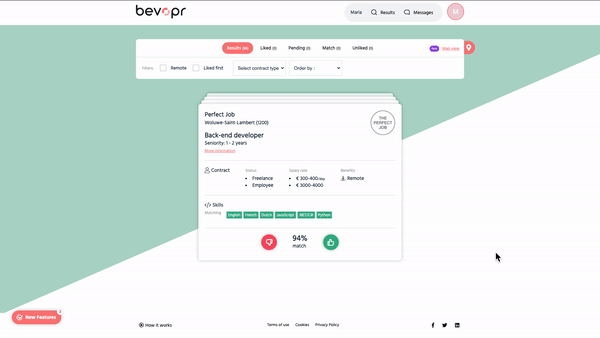 Dislike :
If an offer doesn't interest you, you have to click on the thumb-down "👎" button.
NB: The job manager will not be informed of your action.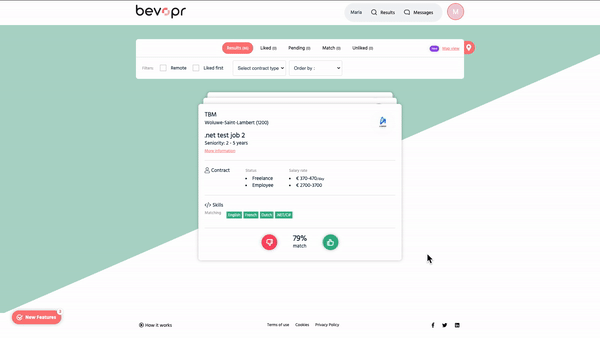 If you misclicked on like, or you don't like an offer anymore, you could undo what have been done by clicking "Likes" on the ribbon and then on the thumb-down "👎" button :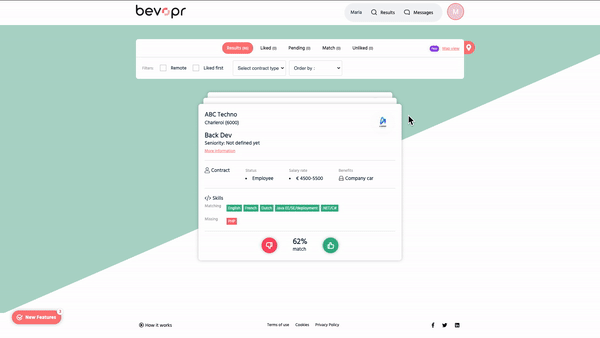 Match :
When you like a position and the manager likes you back, it's a match! Congrats 🎉
NB: You'll not be anonymous and the job manager will access your informations, CV, links...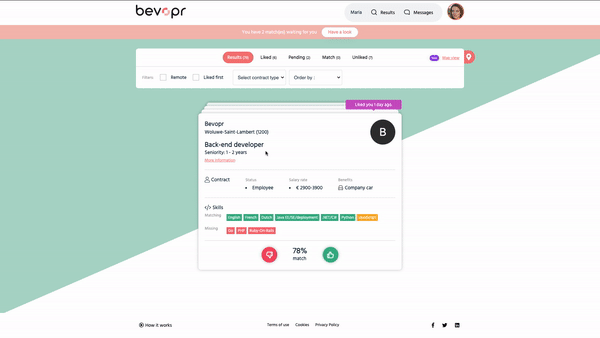 Message :
Once you've matched with a company, you could DM them, to do this, click on "Messages", choose the opportunity and start writing, then click on send: