First you need to have matched with a candidate then you could send/receive message to/from it.
Vous pouvez directement envoyer/recevoir un message une fois que vous avez matché avec un candidat. Voici un exemple ci-dessous.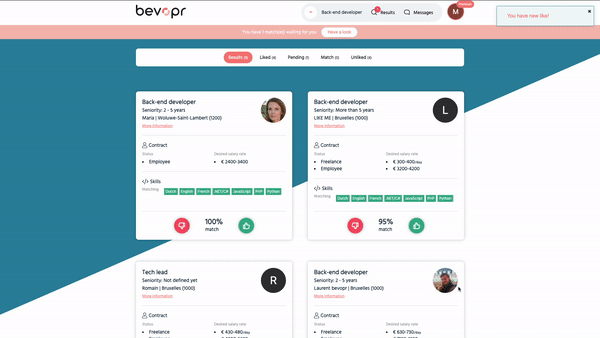 Vous pouvez aussi tout simplement contacter le talent avec lequel vous avez matché en vous rendant dans « Messages ».