After discussion, the candidate does not suit you? You can easily disconnect from him/her.
You just have to go on the "Match" section and click on the "Unlike" as seen below :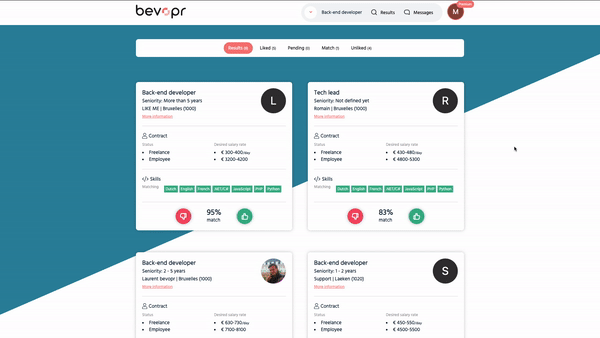 Note that this has the consequence of removing candidate's ability to contact you.
Companies welfare and safety are important for our team, so if a candidate acts improperly you could report it by clicking "Report the user".